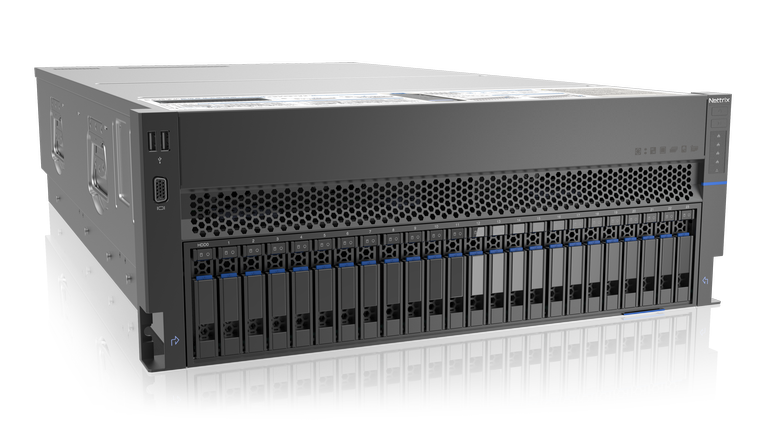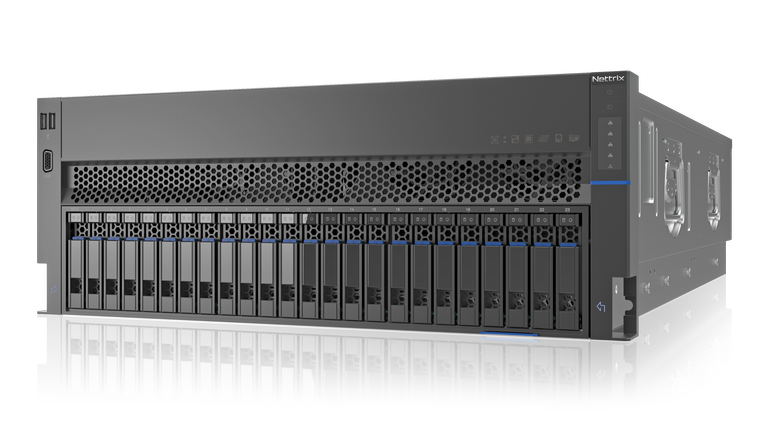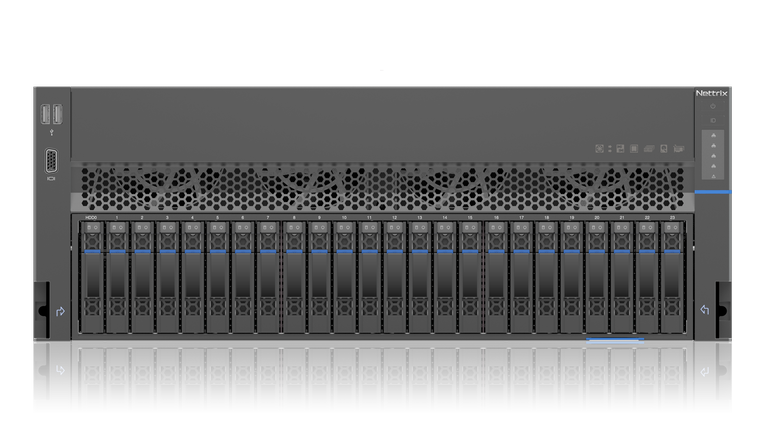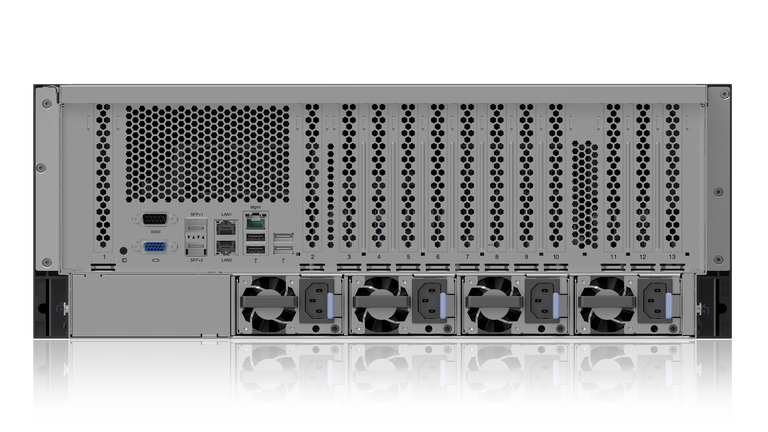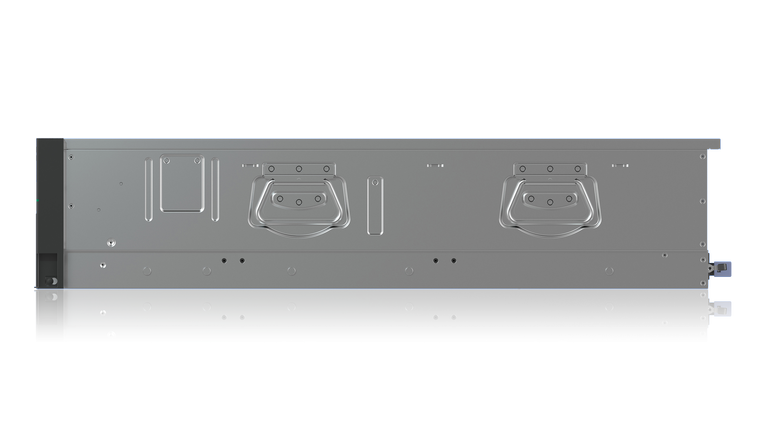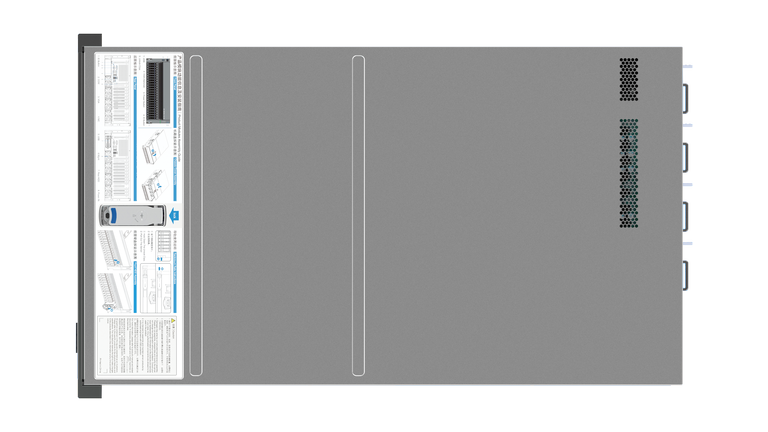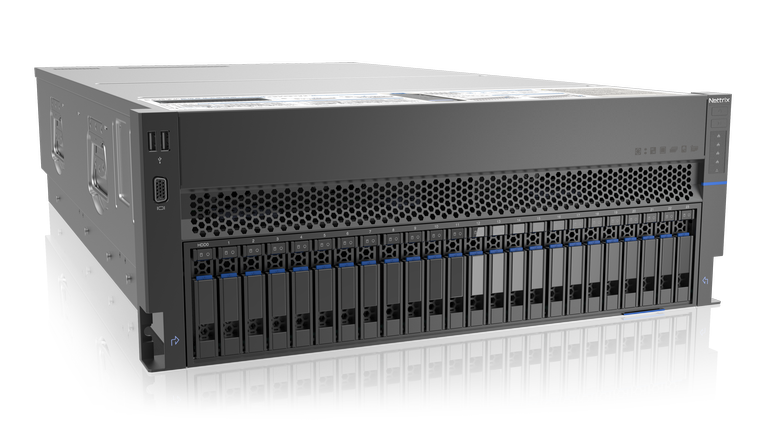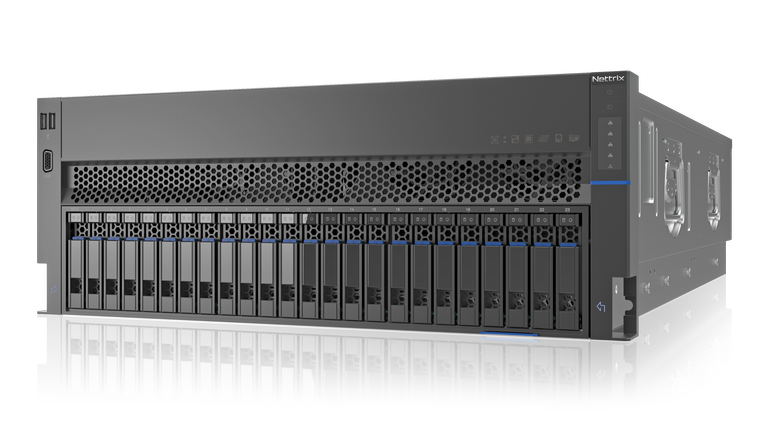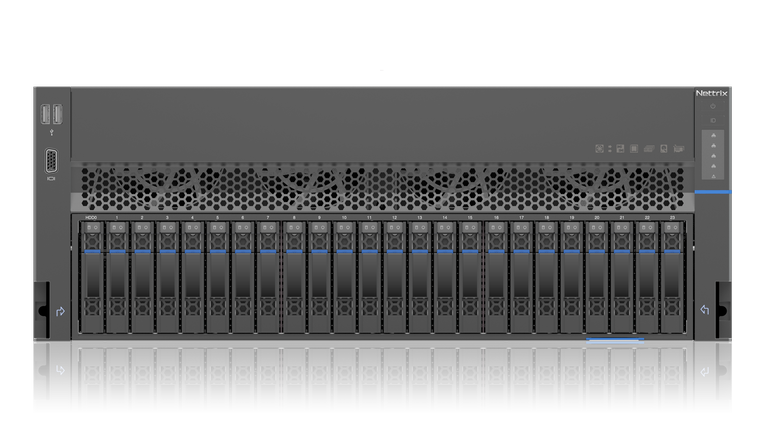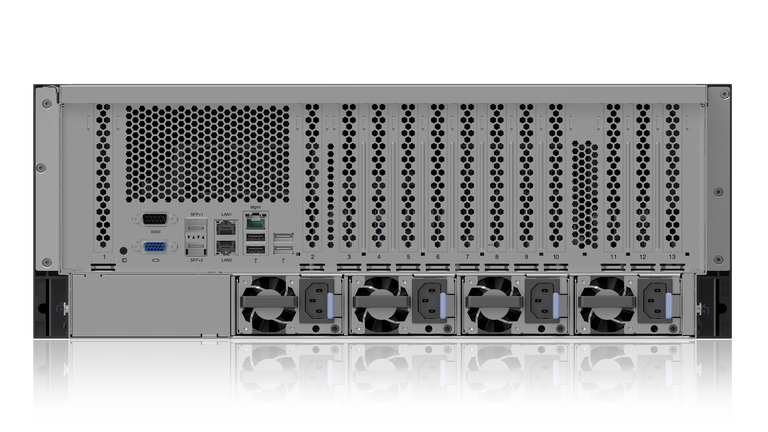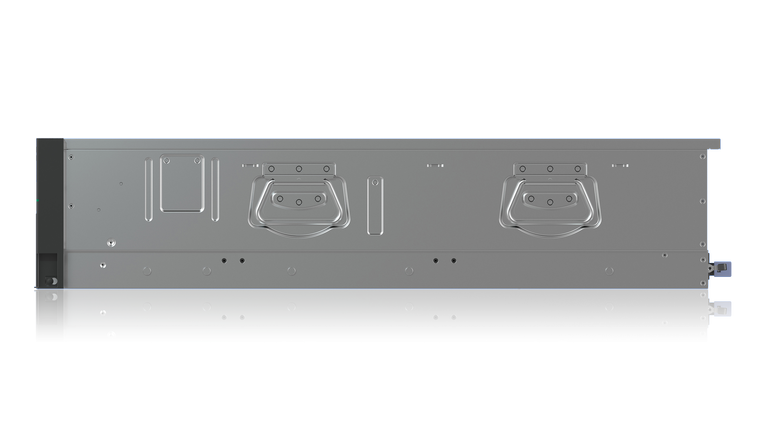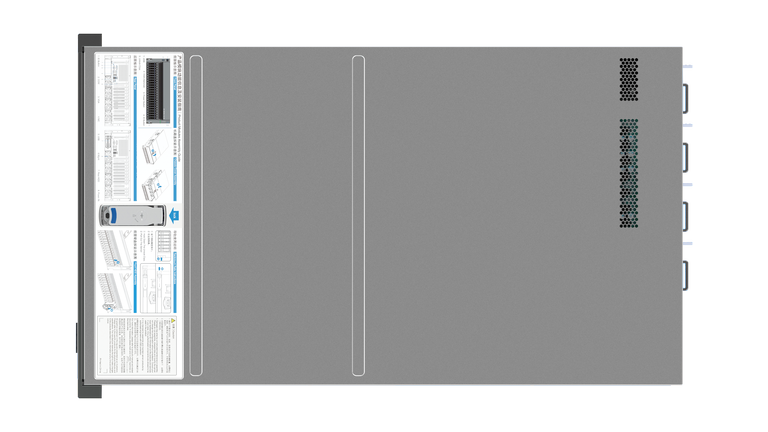 Synopsis
Nettrix R840 G30 Server is a high-end 4U server product tailored for mission-critical workloads. Arranged with such mission-critical models as database, virtualization, big data, cloud computing and U2L, the server renders incomparable reliability and sound quality to users based on amazing computing and expanding capabilities.
Product Highlights
1. Focused on enterprise-level mission-critical application 2. High reliability and performance, expansibility and manageability
Product Features
Fast-paced highly available and manageable product
● For large data centers, coupled with open management platform to fully cover multiple management protocols such as RedFish, IPMI and SNMP ● Optimized intelligent O&M solution enables component-level remote monitoring, fault diagnosis and power consumption monitoring management apart from offline optical diagnosis technology. Combining the alarm platform and fault analysis, the server has better fault location accuracy and higher online rate of product and business loads ● To meet the customer demand for quick delivery, one-key deployment and supporting intelligent navigation software among other software solutions are provided; integrated new-generation ARM management chip enables system monitoring and diagnosis as well as centralized remote deployment functions, e.g., interface-oriented BIOS configura-tion, RAID or remote network
Full-interconnection architecture oriented in cloud computing
● Available for 2nd Gen Intel® Xeon® scalable processors ● Amazing computing performance under brand-new 3 UPI interconnection architecture, with bus bandwidth up to 10.4 GT/s ● Available for DDR4 2933 MHz memory frequency, with an increased memory bandwidth of 20% compared to the previous generation product
Powerful expandability to embrace big data
● Arranged with no PCI-E slot extender which may cause signal isolation, full connection is built between memory and network to give full play to the expansibility advantage of 4U ● Available for twenty-four 2.5-inch hard drives with compatibility with U.2 NVMe SSD to fully enable personalized memory resources ● Integrated 1G and 10G NICs and fourteen directly connected PCI-E expansion slots in the motherboard to enable personalized network recourses
Technical Specifications
Processor
Available for four 2nd Gen Intel® Xeon® scalable processors
Chipset
Intel C620 Series Chipset
Memory
Forty-eight DDR4 memory slots, 2933 MHz; available for memory ECC, memory mirroring, memory sparing and other protected modes; compatible with twen ty-four DCPMM memories, 2666MHz
Storage controller
Available for directed mode, RAID0, RAID1, RAID10, RAID5, RAID50, RAID6, RAID60 and other storage modes When the RAID controller is used, super capacitor of Cache protection and features as RAID level migration, disk roaming, self-diagnosis and Web remote setup are available
Local storage
Available for twenty-four 2.5-inch hard drives and compatible with eight NVMe hard drives; Built-in: one SATA/PCI-E M.2 + one PCI-E M.2, two SD cards
Network interface
Integrated 1G dual-port RJ45 and 10G dual-port optical fiber network interfaces
PCI-Eexpandability
Available for expansion to fourteen PCI-E 3.0 expansion slots
Other interfaces
One RJ-45 management interface at the rear of the cabinet; Four USB 3.0 interfaces in the rear of the cabinet, two optional USB 2.0 interfaces at the front of the cabinet; One VGA interface at the rear of the cabinet, front VGA optional; One optional serial port at the rear of the cabinet; Two Micro SD card slots inside the cabinet;
Power supply
550W/1200W high-efficiency platinum hot-plug power supply, available for 1+1 power supply redundancy, voltage range: 100-240 V AC (Please refer to the power input value on the nameplate label of the computer host)
Fan module
4 hot-plug fan modules, available for N+1 fan redundancy
Management
Integrated BMC chip with external one 1Gbps RJ45 management interface, available for Redfish, SNMP, IPMI 2.0 and other standard interfaces; remote management interface based on IKVM/HTML 5, with functions of comprehensive fault diagnosis, automated O&M, and remote management.
Graphic card
Integrated display control unit, resolution: 1920x1080
Operating system
Microsoft® Windows Server, Red Hat Enterprise Linux, SUS ELinux Enterprise Server, CentOS, Ubuntu Vmware EXSI and others. Please call Nettrix hotline 400-898-1688 for more information
Working temperature
5℃-40℃ when working (please contact Nettrix for more information)
Product certification
CCC and others
Cabinet size
175.5mm (height) x 447mm (width) (excluding lugs) x793mm (depth)
Weight under full configuration
50kg (excluding guide rail)
View All